Purchase your 2017-2018 subscriptions today!
All four concerts for one low price!
Adult – $75.00           Student – $40.00          Family (2 Adults and up to 3 Students) – $175.00
Breaking Winds
Sunday, September 24, 2017 – 3:00 pm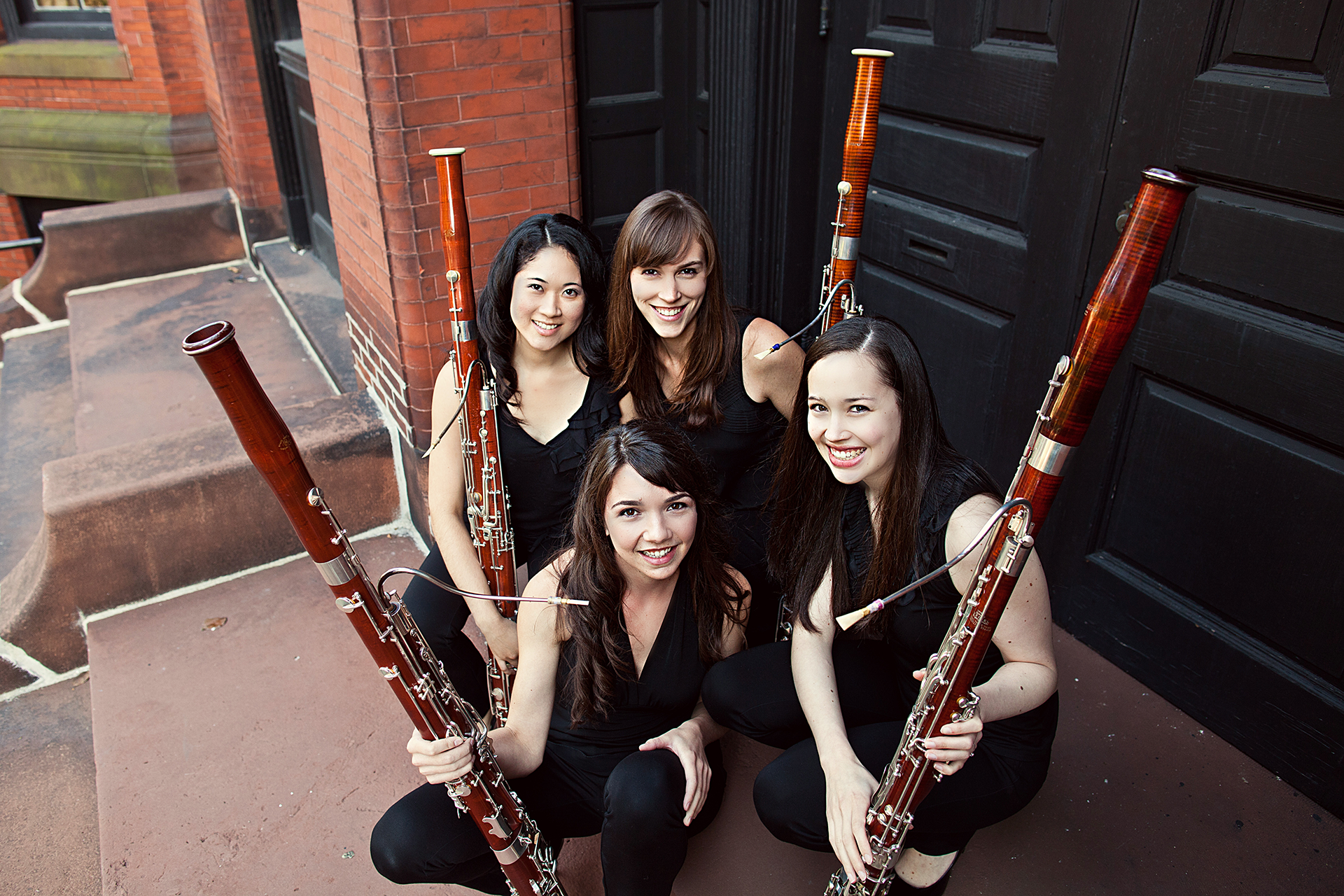 "…bassoon on MTV!"
– NPR, All Things Considered
From Bach to Tchaikovsky to Lady Gaga and everything in between
YouTube channel buzz from NPR & MTV
Bassoon music like you've never heard before.  These four beautiful and talented women perform a unique blend of classical, Top 40, cinematic and blues music while showcasing wit, virtuosic bassoon technique and theatrics – demonstrating that music and laughter are universal languages. It's all about the bassoon.
Andy Hackbarth
Sunday, November 12, 2017 – 3:00 pm
"…mesmerizing virtuosity on the guitar…"
– KSPK Radio
Eclectic musical journey
Winner/Finalist in numerous competitions
Award-winning classical/Spanish/fingerstyle guitarist pays tribute to the "Father of the Classical Guitar," Andres Segovia, through instrumental selections and short stories about Segovia's life and how Segovia's work has influenced the contemporary guitar world. Classical guitar journeyman.
Two On Tap
Saturday, March 24, 2018  – 7:30 pm

"… rhythm, style, humor, and Broadway flair…"
– New Orleans Times – Picayune, LA
High-energy routines
Heralded by presenters and critics
Melissa Giattino and Ron DeStefano take you to the days when Fred & Ginger and Mickey & Judy filled the screen with undeniable chemistry, effortless harmony and precision tap dancing. Gorgeous vocals, exciting choreography and unique musical arrangements. This duo breaths new life into classic song-and-dance.
Duo Baldo
Friday, April 27, 2018  – 7:30 pm
"…exhilarating…"
– Redacon
First Prize Musicomicontest (2009)
Debut with Andrea Bocelli (2004)
Violinist Brad Repp and pianist/actor Aldo Gentileschi combine virtuosic performances, theatrical humor and pop culture in critically-acclaimed performances. Brad performs on a 1736 Testore violin and Aldo performs on whatever piano he can find. High energy classical music with comedy and a touch of slapstick.