Introducing our 2018-2019 Season
Longview-Kelso Community Concerts offers you outstanding, professional entertainment right here in our community at an incredibly reasonable price.  There's no need to drive to Portland or pay for dinner and parking.  For less than the cost of a movie and popcorn, our season subscription enables you to enjoy a host of diverse artists in the comfortable seats of our beautiful Rose Center for Performing Arts.  It's the best deal in town!

Join us for our remaining 2017-18 concert!
 New subscribers for 2018-2019 get this concert as a bonus at no extra charge!
Single are  tickets available for the remaining concert
Adult – $25.00           Student – $10.00
DUO BALDO
Friday, April 27, 2018  – 7:30 pm
"…exhilarating…"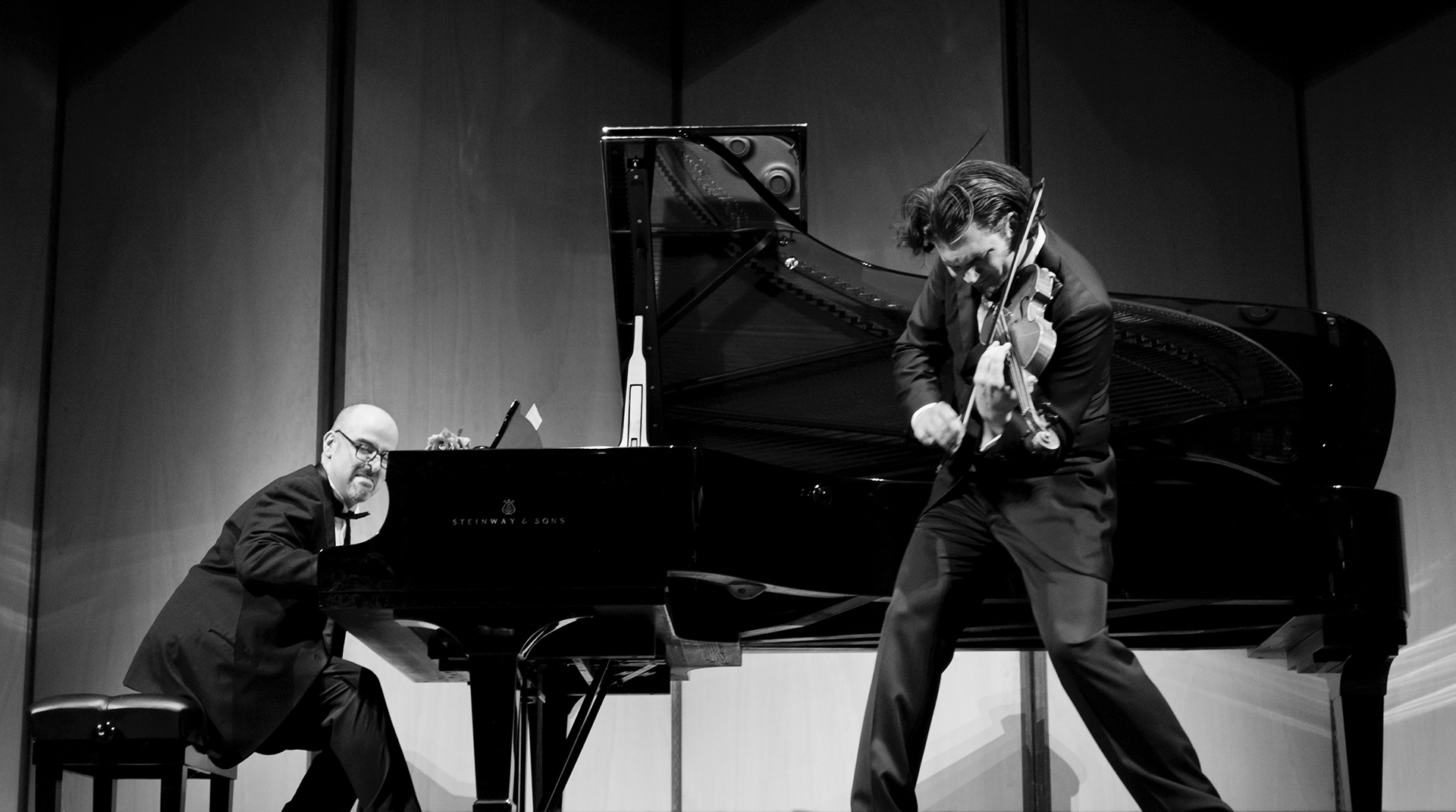 – Redacon
First Prize Musicomicontest (2009)
Debut with Andrea Bocelli (2004)
Violinist Brad Repp and pianist/actor Aldo Gentileschi combine virtuosic performances, theatrical humor and pop culture in critically-acclaimed performances. Brad performs on a 1736 Testore violin and Aldo performs on whatever piano he can find. High energy classical music with comedy and a touch of slapstick.